Employment Programme celebrates success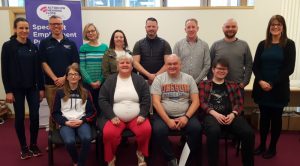 Between 2018 and 2019, the Employment team has helped six people who are deaf or have hearing loss access full-time work and five people access part-time work.
Many people who take part in the Specialist Employment Programme have not worked for several years, and can find it difficult to get employment. Through the programme, they can benefit from one-to-one mentoring from Employment Advisors, support with job searching, interview practice, help getting work experience and accredited training.
Further read at: www.actiononhearingloss.org.uk/about-us/our-work-across-the-uk/northern-ireland/regional-updates/eleven-people-in-work-thanks-to-employment-programme/