Northern & Southern Ireland Accessible Subtitled/Captioned Cinema Shows!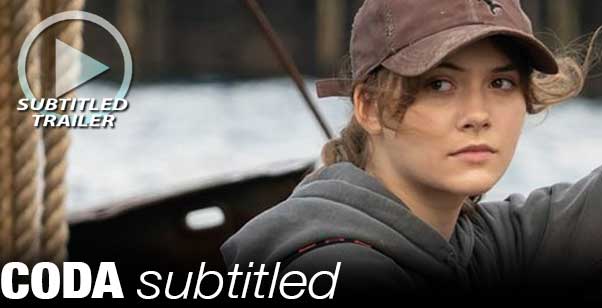 (12a) 1h 51m. Funny drama. Convincing your family that you want to be a singer is hard for many teens, but particularly for Ruby Rossi, a CODA (child of Deaf adults) ★★★★ Times
ALL screenings of this film in all cinemas are subtitled / captioned. Check listings of cinemas near you for screenings. Double check with staff that it's definitely subtitled!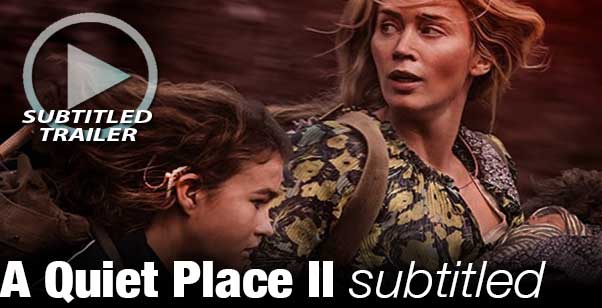 (15) 1h 40m. Thriller. Deaf actress Millicent Simmonds plays Regan, a deaf teenager, who leads the revolt against lethal creatures that hunt by sound ★★★★ Guardian
NONE listed. All cinemas can screen the latest films with subtitles. Ask them to!
(12a) 1h 55m. Action. A bank teller (Ryan Reynolds) who discovers he is actually a background player in an open-world video game, decides to become the hero of his own story, to be the guy who saves his world his way – before it's too late ★★★★ Guardian
Ballincollig Cork ReelPicture
Thu 09 Sep 18:00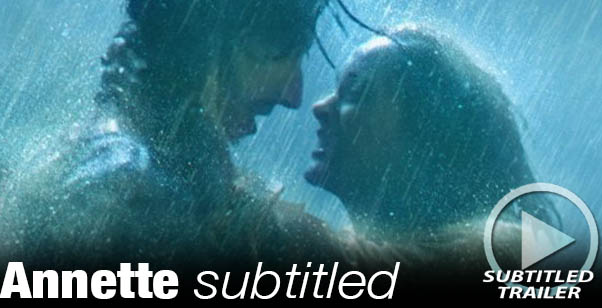 (15) 2h 21m. Adam Driver and Marion Cotillard brim with nervous energy in this bizarre musical that tells an audacious story of the pitfalls of love, fame and fortune ★★★★ Guardian
Belfast Odeon
Mon 06 Sep 19:30
Dublin Irish Film Institute
Tue 07 Sep 20:15, Thu 09 Sep 13:10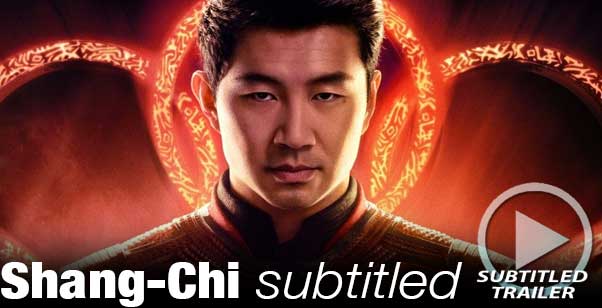 (12a) 2h 12m. Marvel action. Martial-arts master Shang-Chi confronts the past he thought he left behind when he's drawn into the web of the mysterious Ten Rings organization ★★★★ Empire
Belfast Odeon
Sun 05 Sep 19:00
Blanchardstown Odeon
Fri 03 Sep 20:45, Mon 06 Sep 18:15
Cavan Odeon
Mon 06 Sep 19:00
Charlestown Odeon
Fri 03 Sep 19:00
Coolock Odeon
Mon 06 Sep 16:45, Thu 09 Sep 19:30
Dublin Point Square Odeon
Sun 05 Sep 20:00
Dublin Cineworld
Sun 05 Sep 10:40, Mon 06 Sep 18:40, Thu 09 Sep 18:40
Limerick Odeon
Mon 06 Sep 20:30
Naas Odeon
Mon 06 Sep 19:00, Wed 08 Sep 17:00
Newbridge Odeon
Wed 08 Sep 20:00
Stillorgan Odeon
Sat 04 Sep 16:45
Waterford Odeon
Fri 03 Sep 17:15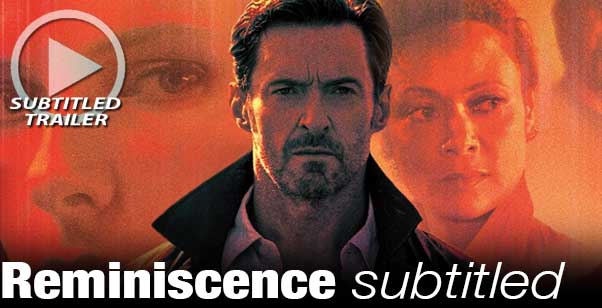 (12a) 2h 28m. Sci-fi drama. Hugh Jackman stars as scientist Nick, a private investigator of the mind, who navigates the darkly alluring world of the past
Belfast Odeon
Thu 02 Sep 19:30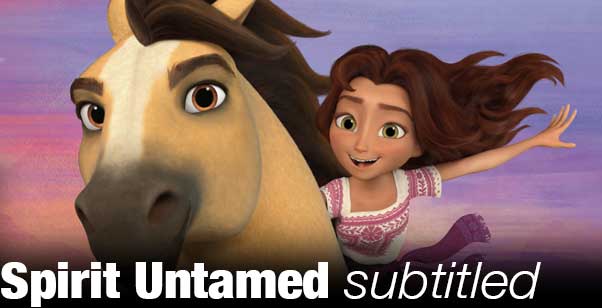 (PG) 1h 28m. Adventure. After moving to a sleepy little town, young Lucky befriends Spirit, a wild horse who shares her rebellious spirit
Limerick Odeon
Sun 05 Sep 11:00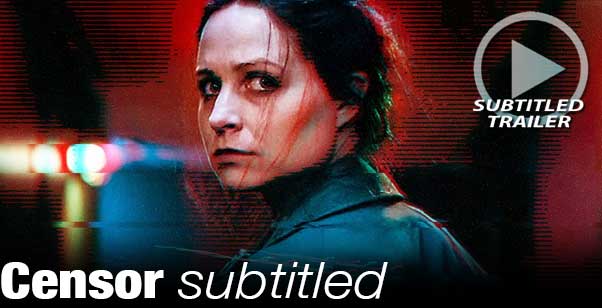 (15) 1h 24m. Thriller. Niamh Algar stars as a film censor who, after viewing a video nasty, sets out to solve the past mystery of her sister's disappearance ★★★★ Guardian
Ballincollig Cork ReelPicture
Thu 02 Sep 19:00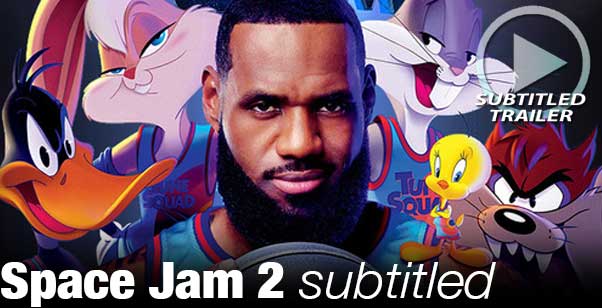 (U) 2h. Live action / animated adventure. Basketball superstar LeBron James and his young son Dom team up with Bugs Bunny, Daffy Duck and more for a high-stakes basketball game
Dublin Point Square Odeon
Sat 04 Sep 12:30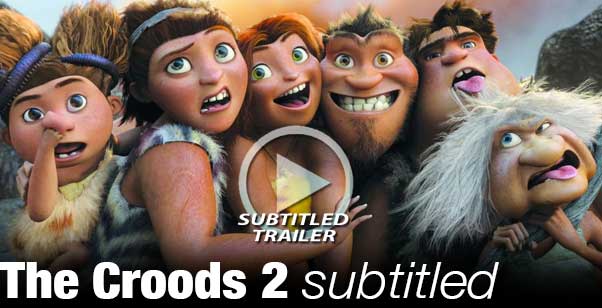 (U) 1h 36m. Animated adventure. The prehistoric Croods must learn to live with another family that's a couple of steps up on the evolutionary ladder
Ashbourne Co Meath Vue
Sun 05 Sep 11:20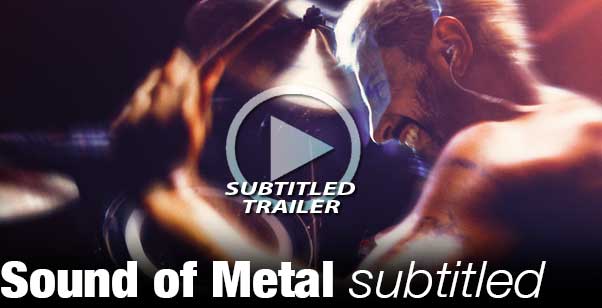 (15) 2hr 10m. Oscar-nominated drama about a drummer (Riz Ahmed) who loses his hearing and struggles to reassemble his life ★★★★★ Guardian
ALL screenings of this film in all cinemas are subtitled / captioned! Check your LOCAL LISTINGS for shows
(15) 2h. Horror. A Chicago artist unknowingly opens a door to a complex past that unravels his own sanity and unleashes a terrifying wave of violence ★★★★ Guardian
Antrim Omniplex
Mon 06 Sep 18:50
Arklow Wicklow Omniplex
Mon 06 Sep 18:50
Armagh Omniplex
Mon 06 Sep 21:15
Banbridge Omniplex
Mon 06 Sep 18:30
Bangor Omniplex
Mon 06 Sep 18:50
Belfast Dundonald Omniplex
Mon 06 Sep 17:50
Belfast Omniplex
Mon 06 Sep 18:45
Blanchardstown Odeon
Wed 08 Sep 18:00
Carlow Omniplex
Mon 06 Sep 17:30
Carrickfergus Omniplex
Mon 06 Sep 18:50
Charlestown Odeon
Thu 09 Sep 20:45
Coolock Odeon
Thu 02 Sep 18:15
Cork Omniplex
Mon 06 Sep 18:30
Craigavon Omniplex
Mon 06 Sep 18:00
Derry Omniplex
Mon 06 Sep 18:40
Downpatrick Omniplex
Mon 06 Sep 18:40
Drogheda Omniplex
Mon 06 Sep 17:10
Dublin Balbriggan Omniplex
Mon 06 Sep 18:00
Dublin Rathmines Omniplex
Mon 06 Sep 17:40
Dublin Cineworld
Thu 02 Sep 19:00
Dundalk Omniplex
Mon 06 Sep 17:40
Dungannon Omniplex
Mon 06 Sep 17:50
Killarney Omniplex
Mon 06 Sep 18:30
Larne Omniplex
Mon 06 Sep 18:30
Limerick Odeon
Tue 07 Sep 21:30
Lisburn Omniplex
Mon 06 Sep 18:20
Longford Omniplex
Mon 06 Sep 17:20
Monaghan Omniplex
Mon 06 Sep 18:30
Naas Odeon
Tue 07 Sep 18:30
Omagh Omniplex
Mon 06 Sep 18:30
Roscommon Omniplex
Mon 06 Sep 18:00
Shannon Omniplex
Mon 06 Sep 19:00
Sligo Omniplex
Mon 06 Sep 18:00
Stillorgan Odeon
Mon 06 Sep 18:45
Tralee Omniplex
Mon 06 Sep 17:50
Waterford Odeon
Sat 04 Sep 18:15
Waterford Omniplex
Mon 06 Sep 18:00
Wexford Omniplex
Mon 06 Sep 18:30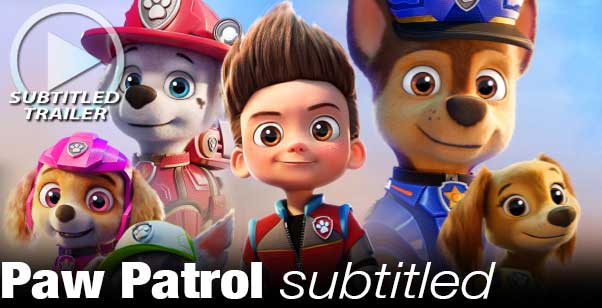 (U) 1h 30m. Armed with exciting new gadgets and gear, the PAW Patrol joins forces with a dachshund to save the citizens of Adventure City
Antrim Omniplex
Sat 04 Sep 12:00, Sun 05 Sep 12:00
Arklow Wicklow Omniplex
Sat 04 Sep 12:30, Sun 05 Sep 12:30
Armagh Omniplex
Sat 04 Sep 12:00, Sun 05 Sep 12:00
Bangor Omniplex
Sat 04 Sep 12:00, Sun 05 Sep 12:00
Belfast Dundonald Omniplex
Sat 04 Sep 11:30, Sun 05 Sep 11:30
Carrickfergus Omniplex
Sat 04 Sep 12:00, Sun 05 Sep 12:00
Craigavon Omniplex
Sat 04 Sep 12:00, Sun 05 Sep 12:00
Derry Omniplex
Sat 04 Sep 12:00, Sun 05 Sep 12:00
Downpatrick Omniplex
Sat 04 Sep 11:50, Sun 05 Sep 11:50
Drogheda Omniplex
Sat 04 Sep 12:00, Sun 05 Sep 12:00
Dublin Balbriggan Omniplex
Sat 04 Sep 12:00, Sun 05 Sep 12:00
Dublin Rathmines Omniplex
Sat 04 Sep 10:50, Sun 05 Sep 10:50
Dundalk Omniplex
Sat 04 Sep 12:00, Sun 05 Sep 12:00
Dungannon Omniplex
Sat 04 Sep 11:50, Sun 05 Sep 11:50
Galway Omniplex
Sat 04 Sep 12:00, Sun 05 Sep 12:00
Killarney Omniplex
Sat 04 Sep 12:00, Sun 05 Sep 12:00
Larne Omniplex
Sat 04 Sep 11:50, Sun 05 Sep 11:50
Limerick Omniplex
Sat 04 Sep 12:20, Sun 05 Sep 12:20
Lisburn Omniplex
Sat 04 Sep 11:20, Sun 05 Sep 11:20
Longford Omniplex
Sat 04 Sep 11:50, Sun 05 Sep 11:50
Monaghan Omniplex
Sat 04 Sep 12:00, Sun 05 Sep 12:00
Newbridge Odeon
Sat 04 Sep 12:45
Newry Omniplex
Sat 04 Sep 11:30, Sun 05 Sep 11:30
Omagh Omniplex
Sat 04 Sep 12:30, Sun 05 Sep 12:30
Roscommon Omniplex
Sat 04 Sep 12:00, Sun 05 Sep 12:00
Shannon Omniplex
Sat 04 Sep 12:00, Sun 05 Sep 12:00
Sligo Omniplex
Sat 04 Sep 12:00, Sun 05 Sep 12:00
Tralee Omniplex
Sat 04 Sep 11:50, Sun 05 Sep 11:50
Waterford Odeon
Mon 06 Sep 16:00
Waterford Omniplex
Sat 04 Sep 12:00, Sun 05 Sep 12:00
Wexford Omniplex
Sat 04 Sep 12:00, Sun 05 Sep 12:00