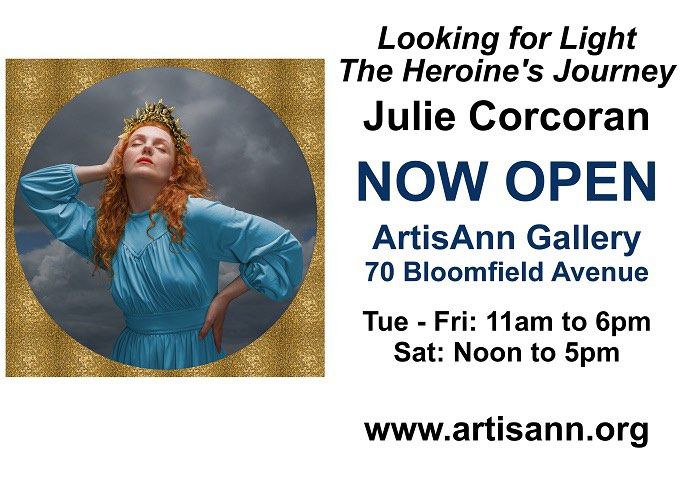 An Exhibition by Julie Corcoran, runs until 22nd December 2022.
ArtisAnn Gallery, 70 Bloomfield Avenue, Belfast, BT5 5AE
https://artisann.org/collections/looking-for-light-the-heroines-journey
Tue – Fri: 11am to 6pm ; Saturday: Noon to 5pm
Julie Corcoran takes us through an epic journey in her new show "Looking for Light – The Heroine's Journey". The protagonist, in a beautiful dress, journeys deep within and is resurrected achieving divine unity of the feminine and masculine.
As the artists says "This is the exhibition your soul wants you to see"
Read more »