New players wanted for Belfast Deaf United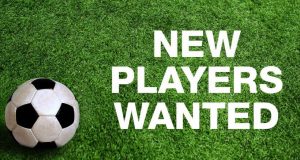 Belfast Deaf United is looking to strengthen the squad. We currently play in the Belfast District Football League Premier Division and if you think you have the qualities and attributes to complete for a place in the first eleven, get in touch. You can send a private message on this Facebook page.
We train at Belvoir every Wednesday evening 7pm-9pm. You are welcome to train and see how it goes.
You do not need to have a hearing loss to join the club. We welcome individuals from different backgrounds.